Welcome to "Aldea Felina" meaning "cat village" in Spanish.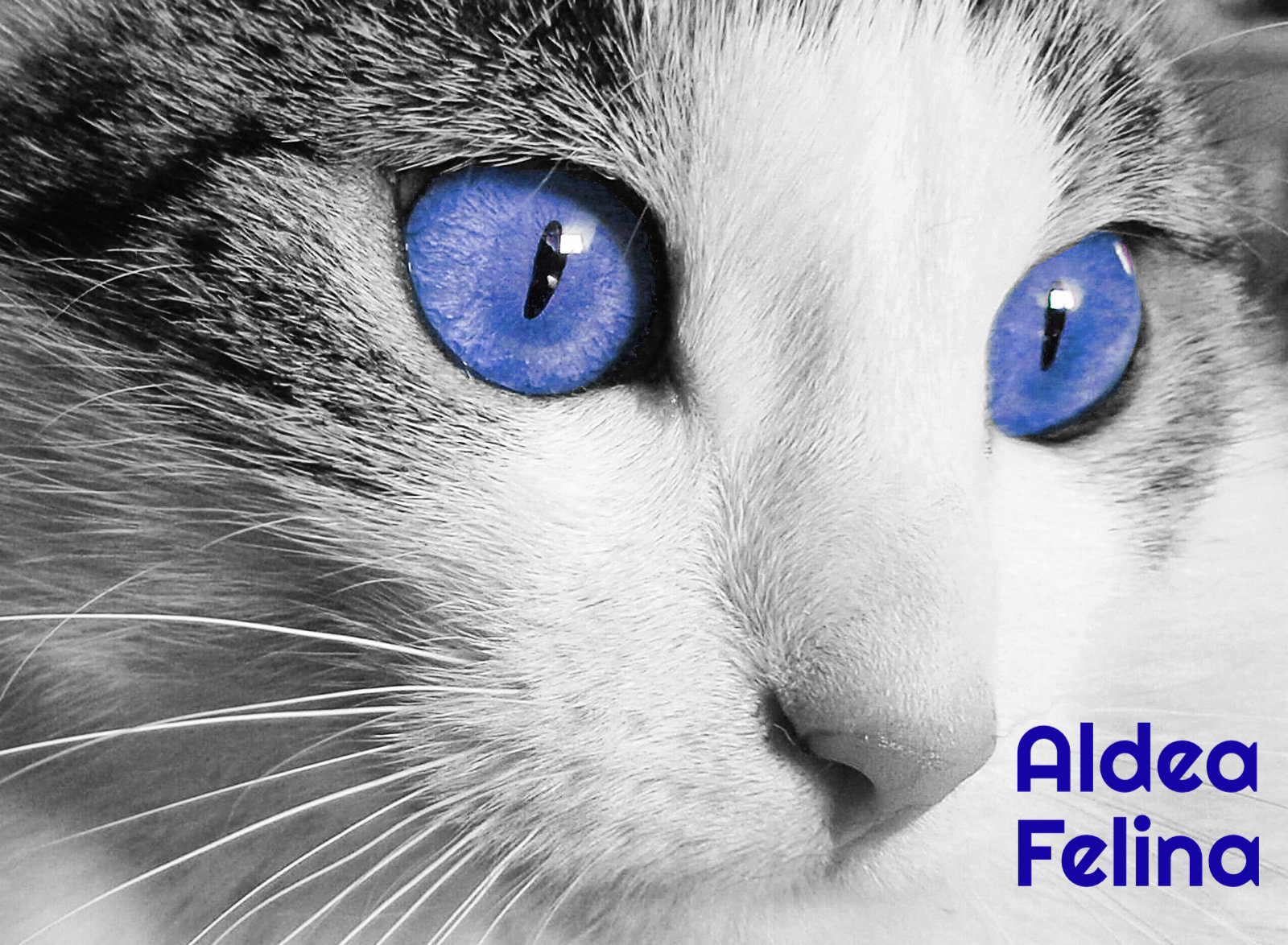 In 2001, a local Denia vet with her own practice, Maria Luisa Rico Jerez, along with a group of friends, desperately wanted to change the living conditions of poor street living cats in the local area. The idea was to catch and castrate them, offering a better chance in life. Also, where possible, re-homed friendly cats not used to fending for themselves. There were lots of ideas but no real information on how to accomplish the task and make the dream a reality.
An old derelict house in Las Marinas was being used by a Spanish lady; looking after a group of cats inside. These cats were enclosed in the dark shuttered house, because there was no glass in the window frames. They could not go outside as there were no fences to protect them from running on the road. There was no water or electricity and the house was in a state of disrepair. Luisa and her friends felt they could help these cats and take the burden from the old lady, so made an agreement to take over their care. The Association Aldea Felina was registered in Luisa's name and she became President. Aldea Felina opened it's doors to the cats of Denia and so the journey began.
The next year or two were very hard; repairing the property - putting glass in the windows, painting, fixing doors, tiling and fencing around the outside to make an garden area with room for the cats to run and play in the fresh air. One of the saddest things was dealing with the resident cats; they had been living together in close proximity for a long time without proper care and were wild and sick. It took time to catch and health check all the cats, some were dying and the infestation of fleas was incredible. Workmen from Denia town council applied a special treatment inside and around the house to combat the problem, not before everyone was bitten from head to foot. Cleaning was done on a rota basis between 5 girls, everyone bringing their own supplies to use; cat food, water, gloves, protective clothing, bin bags and disinfectant spray.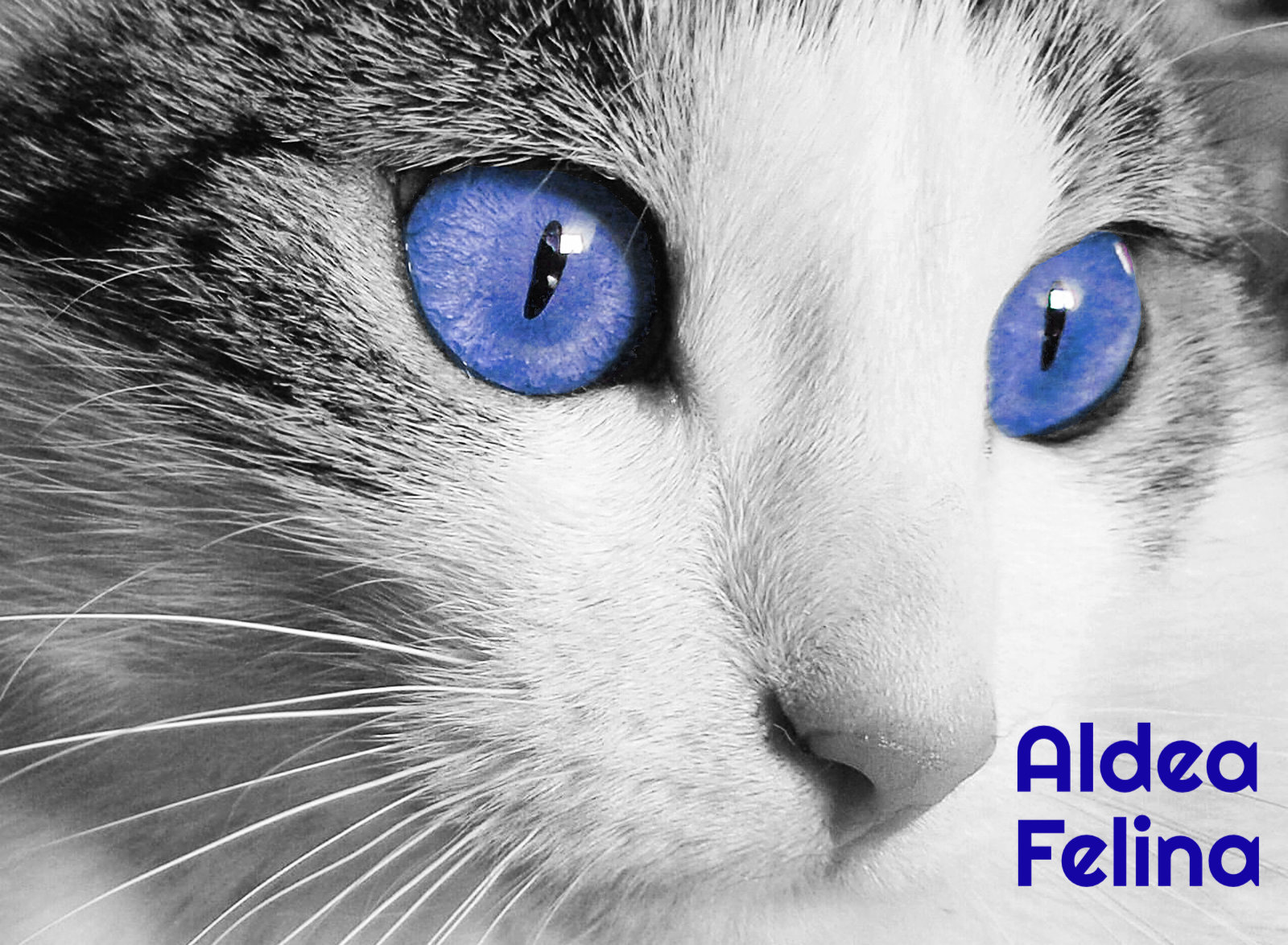 In 2003, Aldea had a very bad year, volunteers with personal problems and others leaving. Also, support stopped from the town hall, who had previously contributed towards the "Capture, Castrate & Return" programme. In September of the same year things were so bad, it looked like the doors of Aldea would close....forever. But then like a breath of fresh air, things started to get better. More volunteers offered to help feed and care for the cats and someone to assist with communication and advertising was found. At the same time, with more volunteers and cats in the shelter, organising the rota was difficult. One of the volunteers stepped forward to work as shelter co-ordinator and a leading team was created. Things went from strength to strength, with donations enabling purchases of the cleaning materials which had previously been the responsibility of each individual. Other volunteers were collecting free sawdust and newspapers for the litter trays and continuous repairs and renewals improved conditions in the shelter. The old wooden quarantine cages were replaced with easy to sterilise metal ones, floors and walls were tiled, walls repainted and the office area better equipped. Can you imagine all this with still no electric or running water? A gas generator was installed and light bulbs distributed through the rooms - at last in the winter work could be done in the dark afternoons!. During this time, a local resident had a cat emergency and while in Luisa's clinic, learned about Aldea Felina. The outcome being that the last member of the leading team was found.
During the following years the Association grew, both with cats and volunteers. Fund raising events were organised, a newsletter was created and distributed to all volunteers and those who had adopted a cat and advertising in local newspapers was increased.
The Aldea Felina Charity Shop was opened in September 2005. This was the idea of 2 volunteers who wanted to use the charity system that works so well in England to raise money for the cats. Today the shop is a roaring success and many of the volunteers who work there have found their second home.
Our aim is twofold:
Ease the suffering of abandoned cats so they can live the best life possible within given circumstances

Educate the community to understand that the welfare of animals is everyone's concern and responsibility
In 2013, as the new website is launched, everyone involved in the Association can look back at all the achievements and be proud. Some of the leading team members have moved on and the shelter manager retired. She now has the fun job of fostering the cats without the stress of running the shelter. New projects, ideas and ways to keep improving and moving forward are underway. New volunteers helping with photography, paperwork, public relations and IT all make a difference as well as the ongoing support by the street feeders, shelter and shop volunteers.
Not everything is positive though. The old house currently being occupied is the property of the town hall. The cats are under threat to be removed from the house as the new "Green Way Project" which runs along the side of the shelter, have plans to turn it into a museum. After talks with the town hall they have announced there is nowhere to relocate the shelter to and no money to build a new one. Spending money on the now delapitated structure with no future to invest there, is not an option. Time is running out - a new home for the cats must be found.
The continuing "Capture, Castrate & Return" programme has bought relief to many cats, but no matter how many are caught, every year there is a new explosion of pregnant cats and kittens appearing on the streets.
We would love for you to take a few minutes to look around our website and read about the different things we do and how you can help. Get involved and donate some of your time to a great cause. If you do not live locally or have not enough spare time, why not donate money? Make a difference and be a part of something special: Aldea Felina!
If you need advice about a found/abandoned cat please read this page which has some helpful information.
You can also chose one of the options below to find out more about the different areas of our Association. If you feel ready to give a few hours of your time to help cats we would love to hear from you. Here you can find the main jobs we need help with.

Street Castration Programme Shelter 2nd Hand Charity Shop
Caring for abandoned animals is vital and important work. We are often asked why we bother to care for a few cats who make problems and should be left to fend for themselves, as they are only a nuisance. Our reply is always the same.
"Cats are not the problem, humans are. If everyone who owned a cat castrated it at 6 months
and cared for it providing food, water and shelter as a minimum,
we would not have these problems of overpopulation and suffering"
Sara Plinz - Vice President