150 adoptions in 2020 - our best year to date!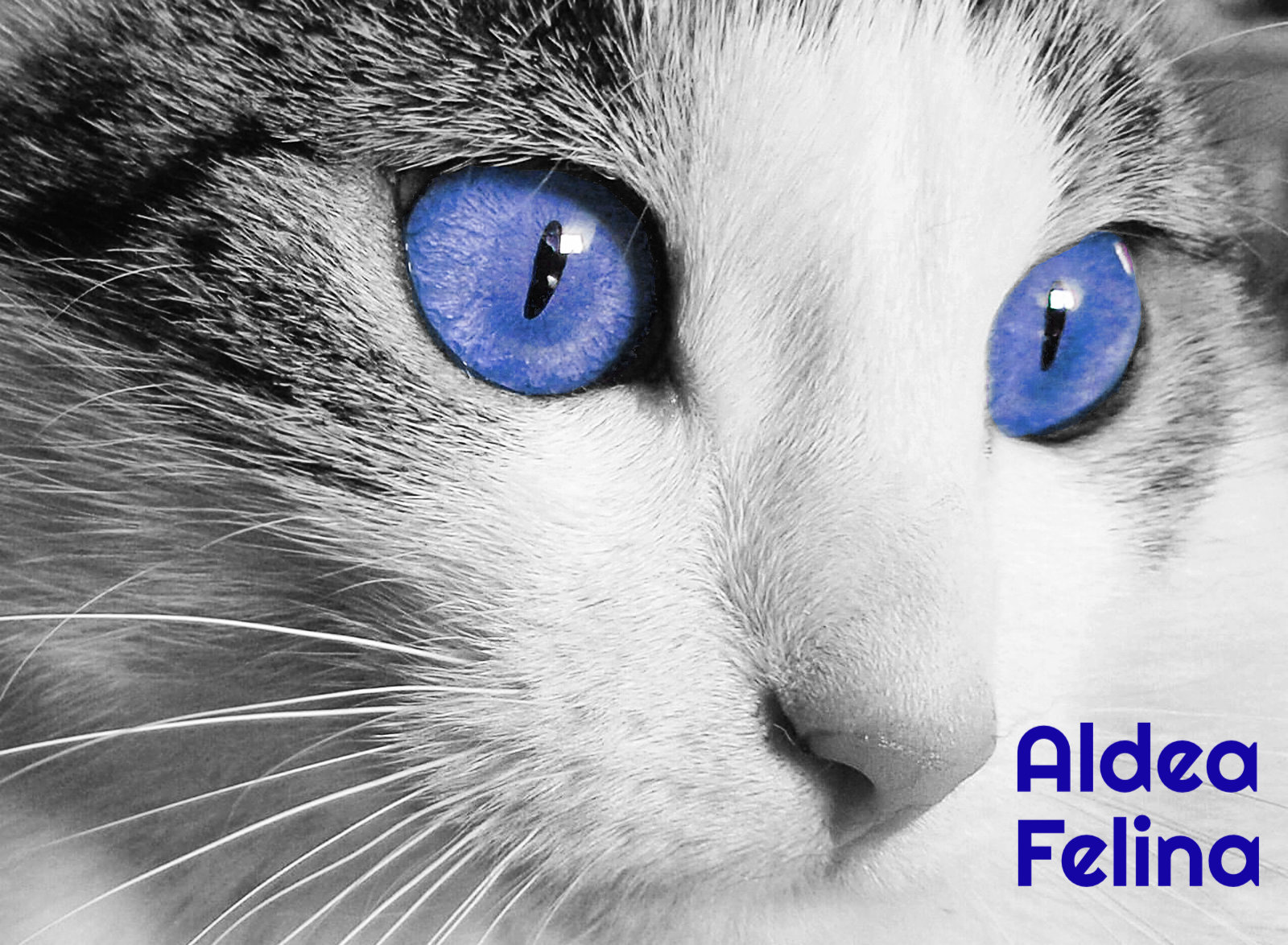 Due to the continuing development of our social media and keeping our community informed about our activities, we are benefiting by reaching more people. The positive feedback and support we receive from everyone who loves Aldea Felina is resulting in the adoption of more cats, which comes from the ability to rescue more cats and keep the circle of adoptions growing.
Last year, 2020, was especially hard with the crisis we all experienced and are still dealing with intensely on a daily basis. We asked ourselves many times if this would bring a drastic change to the amount of cats abandoned, but until now this sign of cruelty has not been too severe.
We are proud to say we have given 150 cats and kittens into new homes in 2020, many of them cats who have been living with us for more than a year and were very much deserving of a new life, in a loving home. We are happy for these special cats, but of course miss them dearly. When you see these cats every day when visiting the shelter, they take a place in your heart, and are hard say goodbye to.
We opened our doors to 156 cats and kittens in 2020, which was only possible because of the amount of adoptions we enjoyed. It was a hard year, with lots of work, but our success reflects the good job we did.
We say a BIG thank you to everyone who has, during 2020 and over the years, given their time and heart to our association and our cats. Also to everyone who has donated to us, with their hard earned money, or given their unwanted treasures to our second hand shop, and to those who pass our name further, talking about us and bringing more people into our circle of friends. We are stronger, more successful and able to do more, when we have more hands and heads to do the work.
do you know what we do?
Another important part of our job is neutering as many cats as possible. Including our TNR "Trap-Neuter-Return" Program, trapping and neutering free-living cats, we have helped many people who feed colonies or who have taken abandoned cats into their care. Altogether, in 2020 we have made 474 cats infertile.
We still rescue too many kittens every year, as people are still not castrating their pets. How can we make people understand the importance of neutering as a MUST? Only by repeating ourselves, and explaining the problems that come from not being pro-active. We say so often "don't wait until it's too late, do it now". Use our motto and help us spread the word.
Our points of contact, over our website, helpline and social media keep us busy 24/7. We are contacted daily with a mixture of problems and concerns. The main reasons we are asked to help are:
a) kittens found in a box, somewhere in public like a supermarket car park (or left to die)
b) unneutered female cats who are thrown out of their home when they become pregnant and need find a quiet place to give birth in a neighbours garden, (fighting to bring up their kittens with no food or shelter)
c) young and adult cats found by passers-by, who are distressed, hungry and obviously abandoned and don't know what to do as they are not used to living on the street
d) people asking us for help and then not following through when we offer our services. Once the females have given birth we are contacted again and expected not only to neuter the mother but to take the babies. This is the situation we can really do without!
All of these reasons and many others, are why we need to keep our shelter running and work hard on the streets trapping and neutering as many cats as possible. Abandoned felines who are not used to fending for themselves on the streets, with a good character, are bought to our shelter. They are given medical attention and placed for adoption, after we have tried through our website and social media outlets to find their owner. We also take in cats who have been involved in road traffic accidents, locked in garages or taken from their home when the owner has died. We work closely with the police and the local animal rescue service, co-ordinating and managing those cats, paperwork and costs involved.
Everything we do is worth the time and stress, because we see what a difference it makes to the lives of many cats, and in turn to the many people and families who adopt our rescued cats. Also the volunteers who work with Aldea Felina have a great reason to be part of a successful community, showing respect, care and love for not only cats, as special creatures we share our lives with, but also for their fellow friends, who they share their work with.
Have fun and join us
If you have time to spare and would like to be a part of our community, please visit the following page on our website, through the link below and read about all the different jobs you could do, as part of our team.

As much as we do, with all we achieve, we are still a small core team of people who are always under pressure due to not enough people to share our workload with. We need more volunteers, WE NEED YOU. Please consider giving your time to benefit others and open your heart to our cats. We would be very grateful for your support, no matter how many hours you can give us. Tell us what your strengths are so we can find the right job to suit you. Follow this link and find out how you can get involved: friends of aldea felina
Thank you again for your love and support for Aldea Felina, we hope you will stay true and by our side in the coming months and years.
To support our work with a donation, visit this page on our website and see which option suites you best: help our cats
Feel free to email us at: aldea@aldeafelina.es