La tormenta vuelve a golpear a Aldea Felina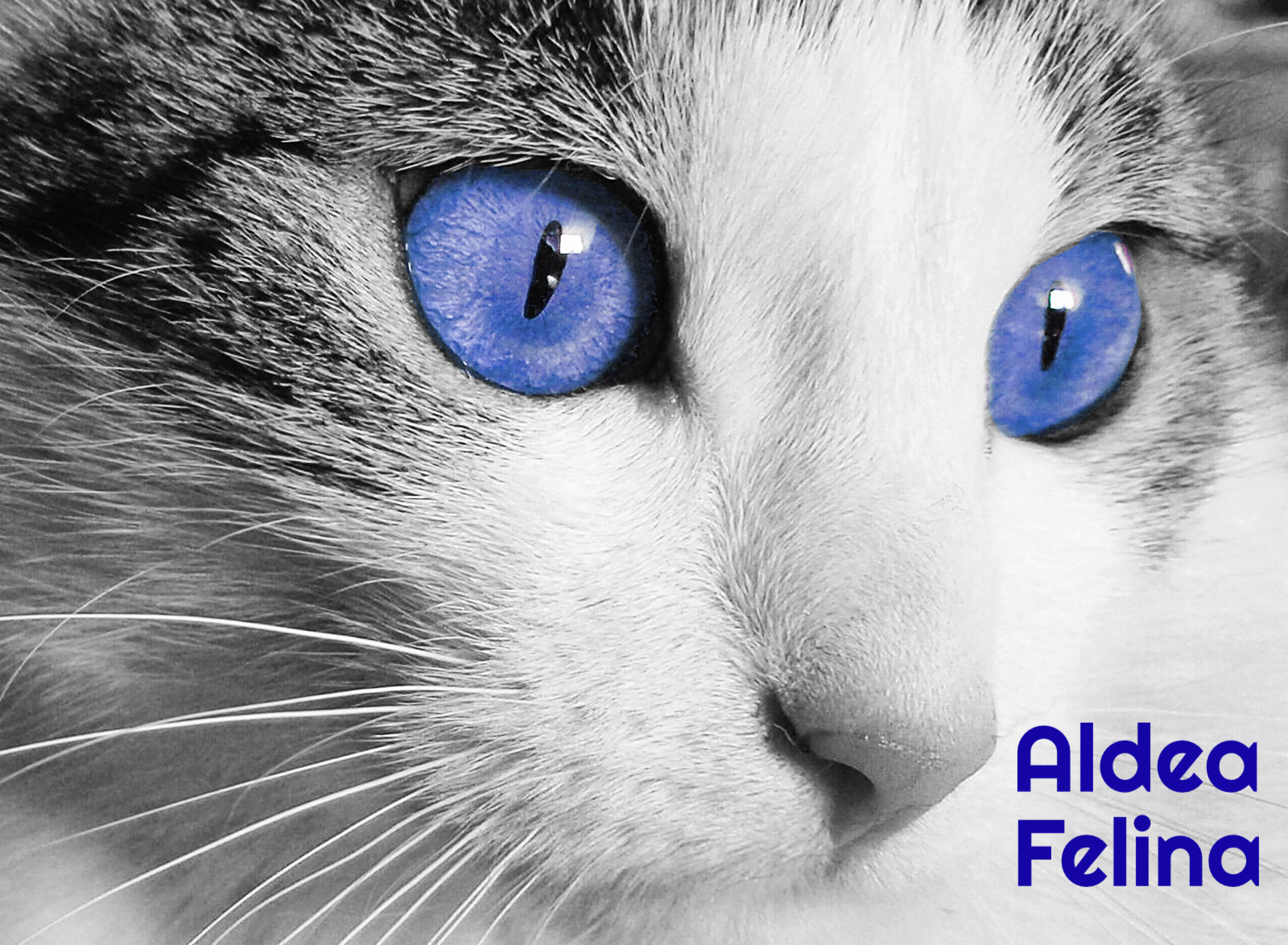 Otra vez estamos sufriendo un gran temporal en la Marina Alta. Cuando todavía estábamos terminando las últimas reparaciones de los daños anteriores, la lluvia y el viento vuelven a cebarse con nuestro pobre refugio. Ha sido muy difícil acceder hasta allí esta mañana, pero cuando hemos llegado sólo hemos encontrado un enorme caos.
Esta vez han sido más afectadas las zonas exteriores, nuestros parques de gatos adultos. Hemos perdido varios de los techados de esas zonas y se ha roto la caseta del parque principal. Todo estaba arrastrado por el aire y empapado por el agua. Los pobres gatos andaban chorreando, fríos y muy nerviosos de un sitio para otro sin entender lo que pasa a su alrededor. Lo peor ha sido en uno de los parques, en el que se ha perforado la malla del techo y los 8 gatos se han salido por fuera del refugio. Afortunadamente hemos podido encontrar a 7 de ellos, pero el bueno de Alfredo todavía no ha aparecido por ningún sitio. Esperemos que se quede por los campos de alrededor y vuelva a casa cuando se tranquilice.
Ahora mismo tenemos 2 parques sin poder usarse. Por lo que los gatos están refugiados en otras zonas más pequeñas, pero al menos a salvo hasta que termine el temporal. Podéis verlo en el vídeo y las fotos que se acompañan. Vamos a tener que mandar a algunos gatos a casa de acogida hasta que todo pase. Cuando el tiempo mejore, necesitaremos de toda la ayuda posible para tirar todo lo que se ha empapado, limpiarlo todo y ponerlo de vuelta en condiciones para trabajar allí. Además de empezar a reparar todos los destrozos que hemos tenido.
Os iremos informando de la evolución de la situación durante los próximos días. Especialmente de si recuperamos o no a Alfredo. Muchas gracias por el interés que nos habéis demostrado hoy. Entre todos volveremos a poner en pié nuestro refugio!
Alfredo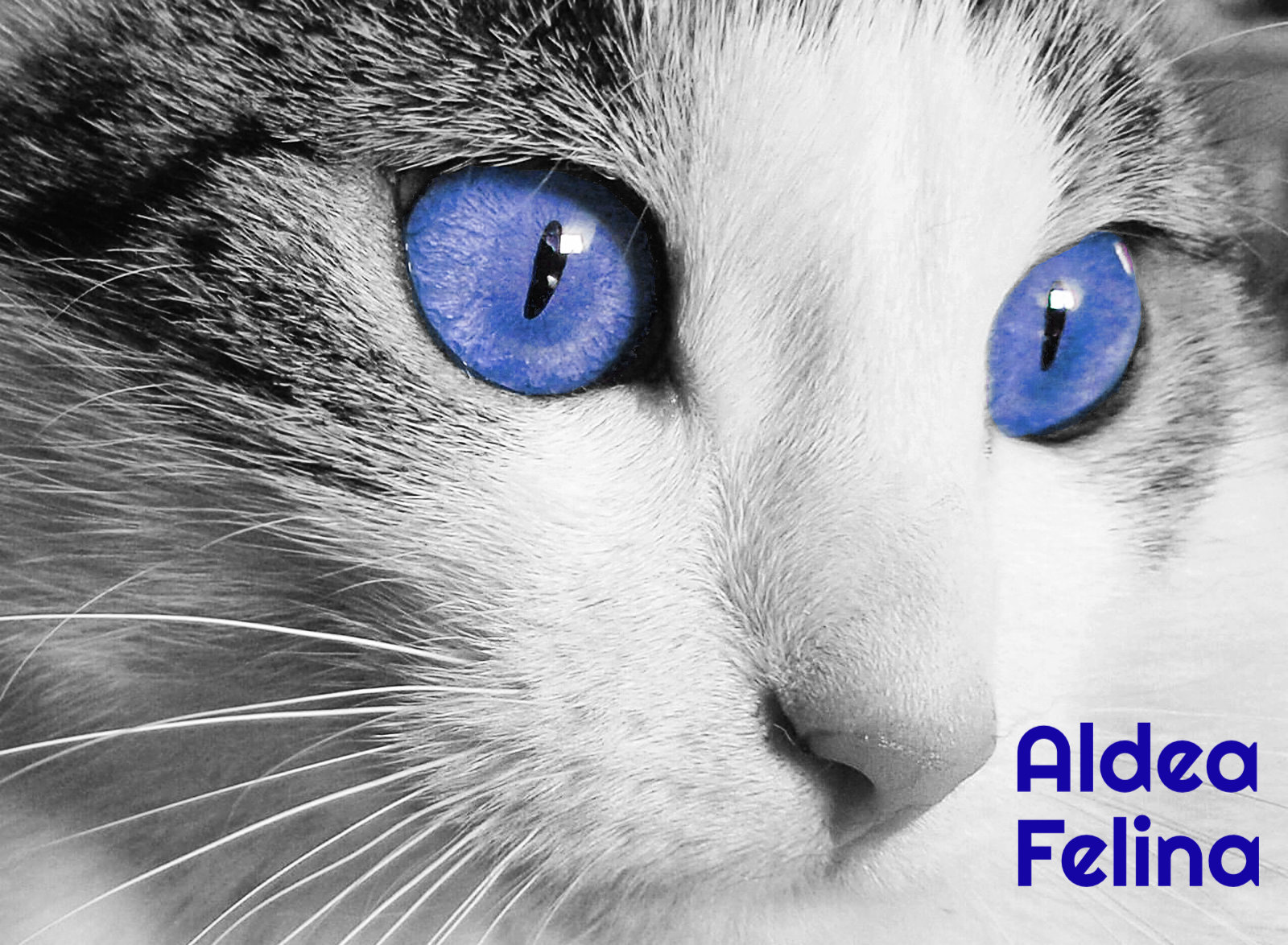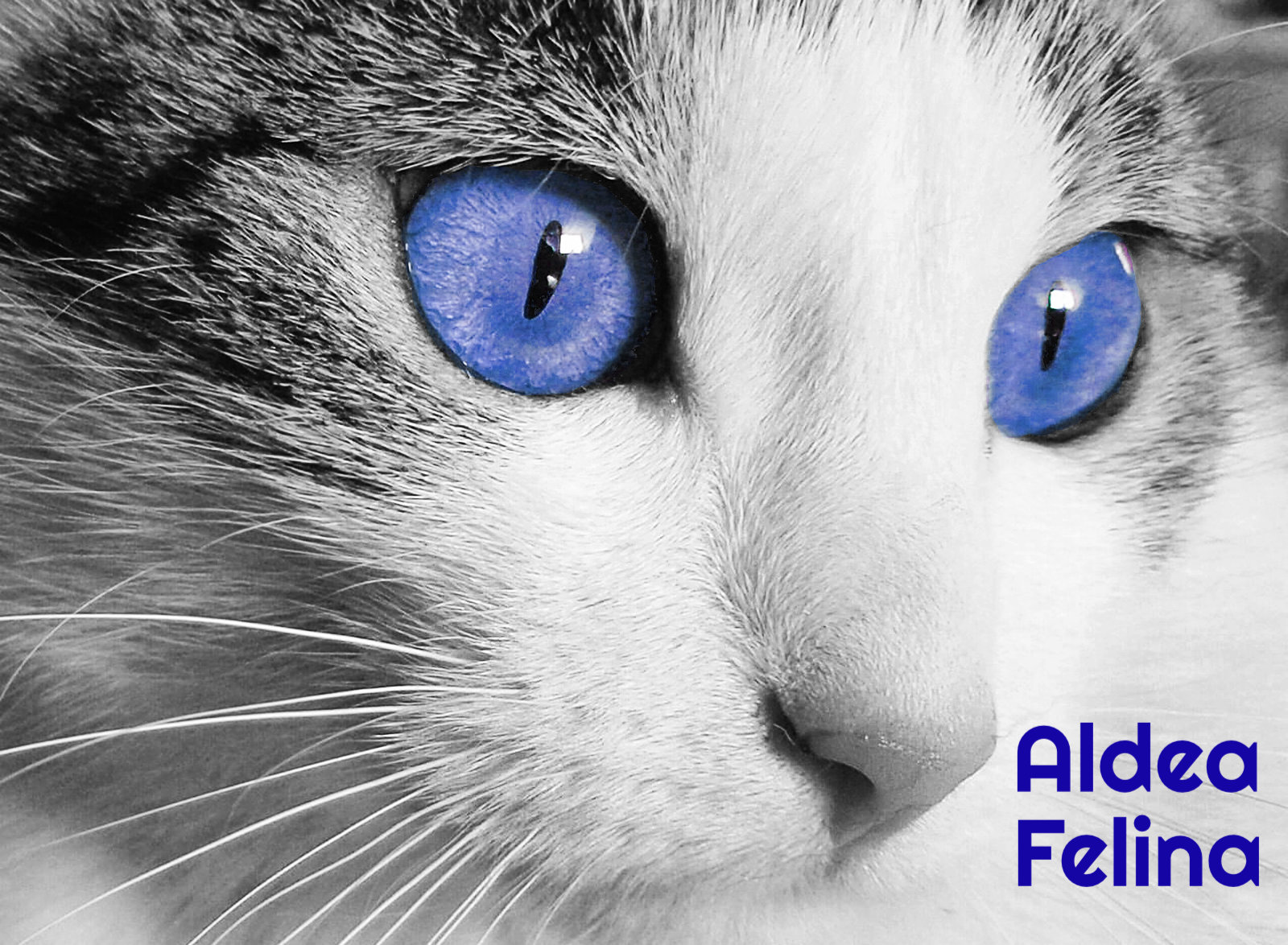 Gloria – another storm hits Aldea Felina
Once more we are suffering from a great storm in the Marina Alta. Just while we were finishing the last repairs from the previous storm damage in late 2019, the rain and the wind tore through our shelter again. The last two days have been very difficult, as with closed roads and so much wind and rain it has been nearly impossible to reach our shelter and cats. We have eventually arrived, to find enormous chaos.
This time the outside areas, our adult cat areas, have been most affected. We have lost several of the roofs from the sheltered sleeping areas and the main house has been damaged again. Everything was dragged through the air by the strong winds and soaked by the rain and sweeping water. The poor cats were dripping wet, cold and very nervous, moving from one place to another without understanding what is going on around them. The worst hit area is one of the newly built areas for the young adults, where the roof mesh has been ripped off the walls, leaving eight cats able to flee into the fields behind the shelter. Fortunately, we have been able to find seven of them, but Alfredo has still to be found. Hopefully he will stay in the surrounding fields and will return home when he calms down.
Right now we have two areas so damaged that they cannot be used. The cats from these areas have been moved into other smaller places, so the can be safe until the storm is over. You can see it in the video and the accompanying photos that all the furnitures and doors of the sheds are completely broken and destroyed. We will have to send some cats into foster home until we can repair their areas and close the holes. When the weather improves, we will need all the help we can get to throw away everything that has been soaked and broken. We also need to clean everything and make it nice and homely again for our cats. In addition, we have a big job to repair the areas we already did once and also renew the damaged parts we thought were strong enough to resist and protect.
We will inform you of the developments during the next few days. Especially if we manage to bring Alfredo home. Thank you very much for the interest you have shown us today and in your support. Together we will rebuild our shelter - AGAIN!
TECHO DE JAULA 5 LEVANTADO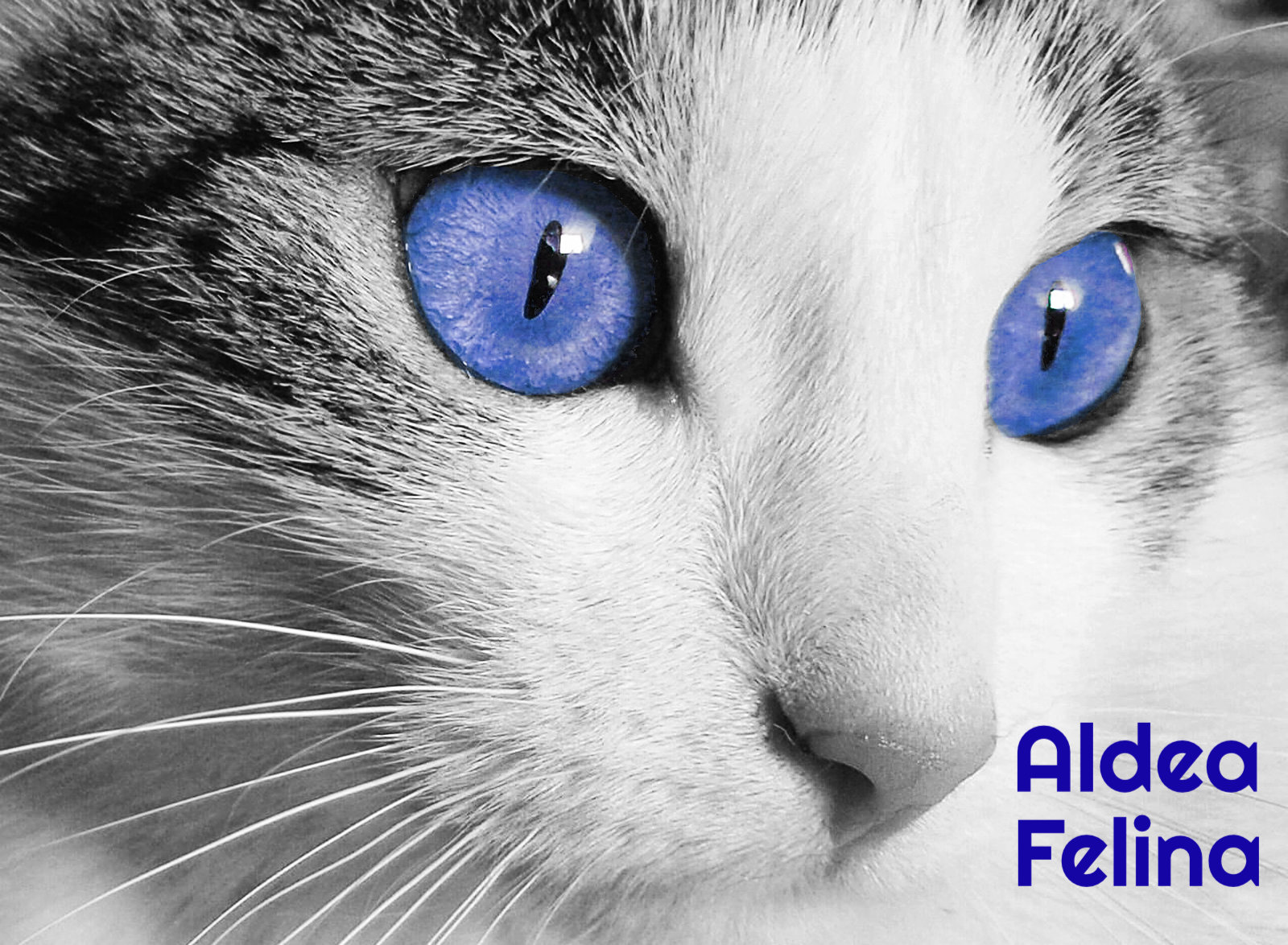 GLORIA - EIN WEITERER STURM FEGT ÜBER ALDEA FELINA HINWEG
Schon wieder leiden wir unter einem großen Sturm im Landkreis Marina Alta. Gerade als wir die Reparaturen des letzten Sturms beendeten, kam bereits der nächste. Die letzten zwei Tage waren für uns sehr schwierig, da es bei gesperrten Straßen und so viel Wind und Regen fast unmöglich war, unser Tierheim und unsere Katzen zu erreichen. Als wir schließlich vor Ort waren, fanden wir ein gewaltiges Chaos vor.

Diesmal waren die Außenbereiche am stärksten betroffen. Neben mehreren abgedeckten Dächern wurde auch das Haupthaus erneut beschädigt. Der Wind hat dabei vieles umhergewirbelt und der Regen komplett durchnässt. Als wir unsere Katzen vorfanden, waren sie tropfnass, kalt und sehr verstört. Sie schlichen durch das Heim, ohne zu verstehen, was um sie herum passiert war. Eines der am schlimmsten betroffenen Teile unseres Tierheims ist eines der neu gebauten Räume für junge Katzen. Hier ist die Dachverkleidung von dem schlimmen Sturm herausgerissen worden. In voller Panik müssen acht Katzen aus dem Raum geflohen sein, denn wir fanden sieben von ihnen auf den umliegenden Feldern - vollkommen verstört und gestresst. Unser Alfredo ist bisher nicht aufgetaucht und so hoffen wir, dass auch er sich beruhigt und wieder nach Hause zurückkehrt.

Momentan können wir zwei Bereiche und unserem Tierheim aufgrund der Zerstörung des Sturms nicht nutzen. Die tierischen Bewohner müssen, bis "ihre" Räume wiederhergerichtet sind, in kleineren Lokalitäten untergebracht werden. In dem Video und auf den Fotos können Sie gut sehen, dass viele Möbel und Türen von dem Sturm zerstört wurden. Aufgrund dessen sahen wir uns gezwungen, sogar einige Katzen in Pflegestellen zu geben, bis wir diese Bereiche repariert haben. Sobald sich das Wetter etwas bessert, sind wir dringend auf Hilfe angewiesen, um aufzuräumen, zu putzen und es unseren Katzen wieder gemütlich zu machen. Darüber hinaus müssen wir natürlich auch alle zerstörten Bereiche reparieren, renovieren und erneuern. Auch jene, von denen wir dachten, dass sie stark genug sind, um solchen Wettereskapaden zu strotzen.

Wir werden Sie in den nächsten Tagen über alle Entwicklungen auf dem Laufenden halten. Vor allem, wenn es uns gelingt, Alfredo nach Hause zu bringen. Vielen herzlichen Dank für Ihr Interesse und Ihre Unterstützung! Zusammen werden wir unser Tierheim wieder aufbauen - WIEDER!