Nueva zona de dormir para los gatos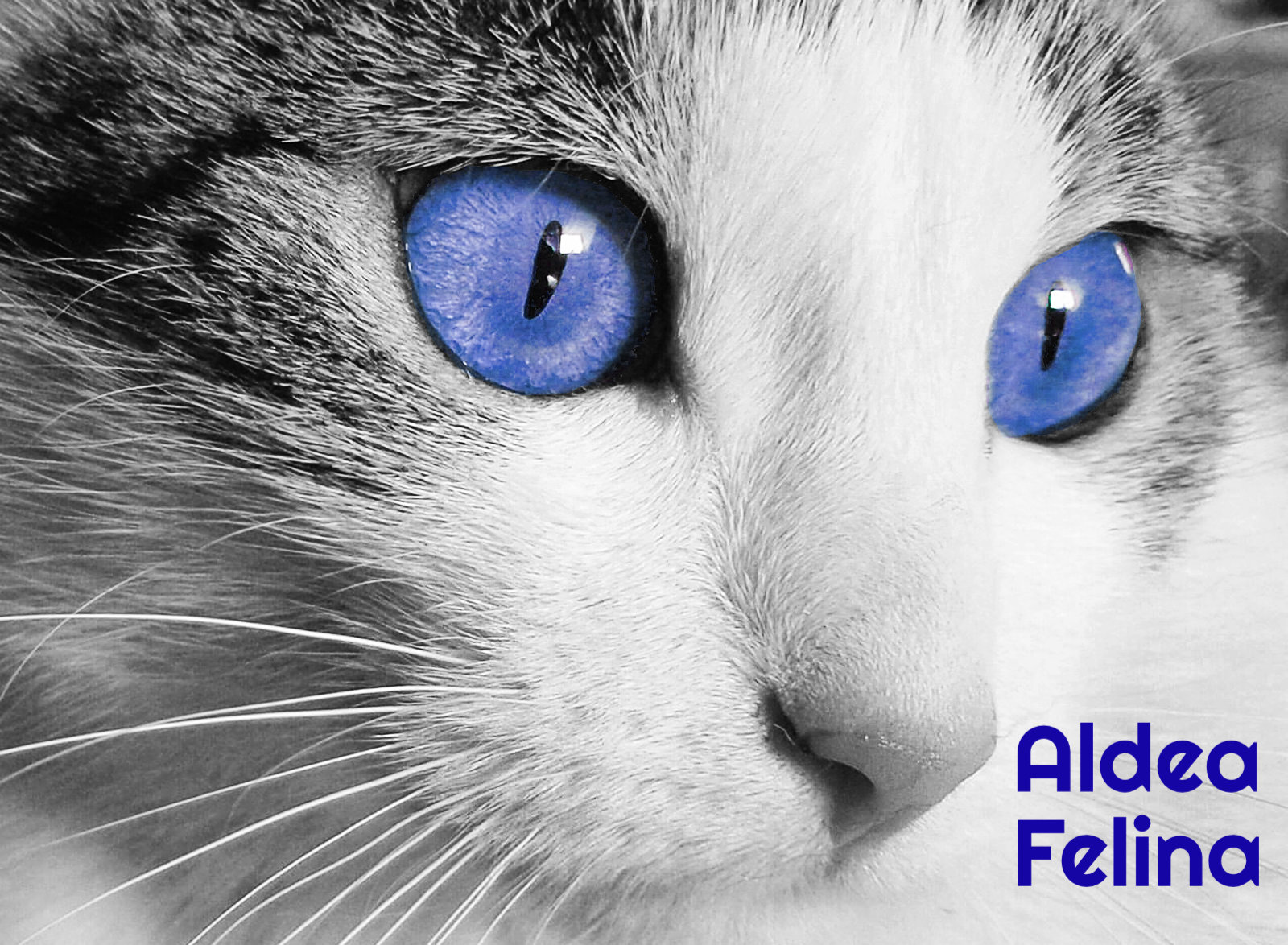 Hemos comenzado los preparativos para ​ayudar a los gatos en el refugio en 2019. Después de recuperarnos del ​exceso de gatos que rescatamos en 2018, una cosa nos ha quedado clara: Necesitamos más áreas exteriores para nuestros gatos. Ésta es una tarea difícil, ya que no tenemos mucho espacio en nuestro pequeño refugio, pero "¡cuando hay voluntad, siempre hay una forma de conseguirlo!"
Tenemos la idea de dividir "Jaula 1" (J1, el área principal para gatos adultos) en dos secciones. Una para que los adultos permanezcan fuera y una segunda área más pequeña para nuestros adolescentes, quienes perdieron su oportunidad de adoptarse en el 2018 y todavía están viviendo con nosotros. Para permitirnos hacer esto, debemos quitar el área de dormitorio interior de los adultos que viven en J1. Al cerrar el lado más pequeño de su parque, podemos cercar un área exterior para hacer un nuevo jardín para los gatos más jóvenes y activos. Entonces ellos se quedarían con la actual habitación interior de los gatos adultos. No es una tarea difícil, derribar una pared y transformar una ventana en una puerta, junto con algunas cercas metálicas para cerrar el área nueva. El desafío es proporcionar nuevas áreas de descanso cubiertas y calientes para nuestros gatos adultos. Ahí es donde entras tú!
En el parque principal actualmente viven 30 gatos y necesitamos proporcionarles una nueva zona para dormir. Eso lo podemos hacer con un contenedor especialmente preparado, como el que se muestra en esta imagen.
Estamos pidiendo tu ayuda para encontrar ese contenedor o módulo prefabricado y los materiales necesarios para preparar este nuevo dormitorio. ¿Conoces a alguien que tenga un contenedor que ya no necesita? ¿O tal vez alguien que venda contenedores de segunda mano? ¿O alguien que tiene materiales para colocar el contenedor sobre una base sólida y sabe cómo hacerlo?
También necesitamos a alguien que convierta el contenedor en un agradable dormitorio para los gatos. Incluso podría haber un área de almacén, si es suficientemente grande. Moveremos las camas y cajas de su dormitorio actual al contenedor y construiremos un nuevo entorno para los gatos jóvenes, que se mudarán a una zona reformada, limpia y recién pintada. La nueva "Jaula 5"
Si puedes ayudarnos con cualquiera de estos materiales o si tienes experiencia en el trabajo con ellos y puedes echarnos una mano, ponte en contacto con nosotros. Estaremos muy agradecidos por tu ayuda.
Contáctenos usando este formulario o correo electrónico: gatos@aldeafelina.es
Puedes donar tu aportación para este proyecto a través de este link directo a PayPal o mediante transferencia bancaria, utilizando la siguiente información:
Banco Sabadell, Els Poblets
Asociación Protectora Animales Aldea Felina Dénia

IBAN: ES20 0081 1142 9900 0119 5725
BIC: BSAB ESBB XXX
A new sleeping area for our cats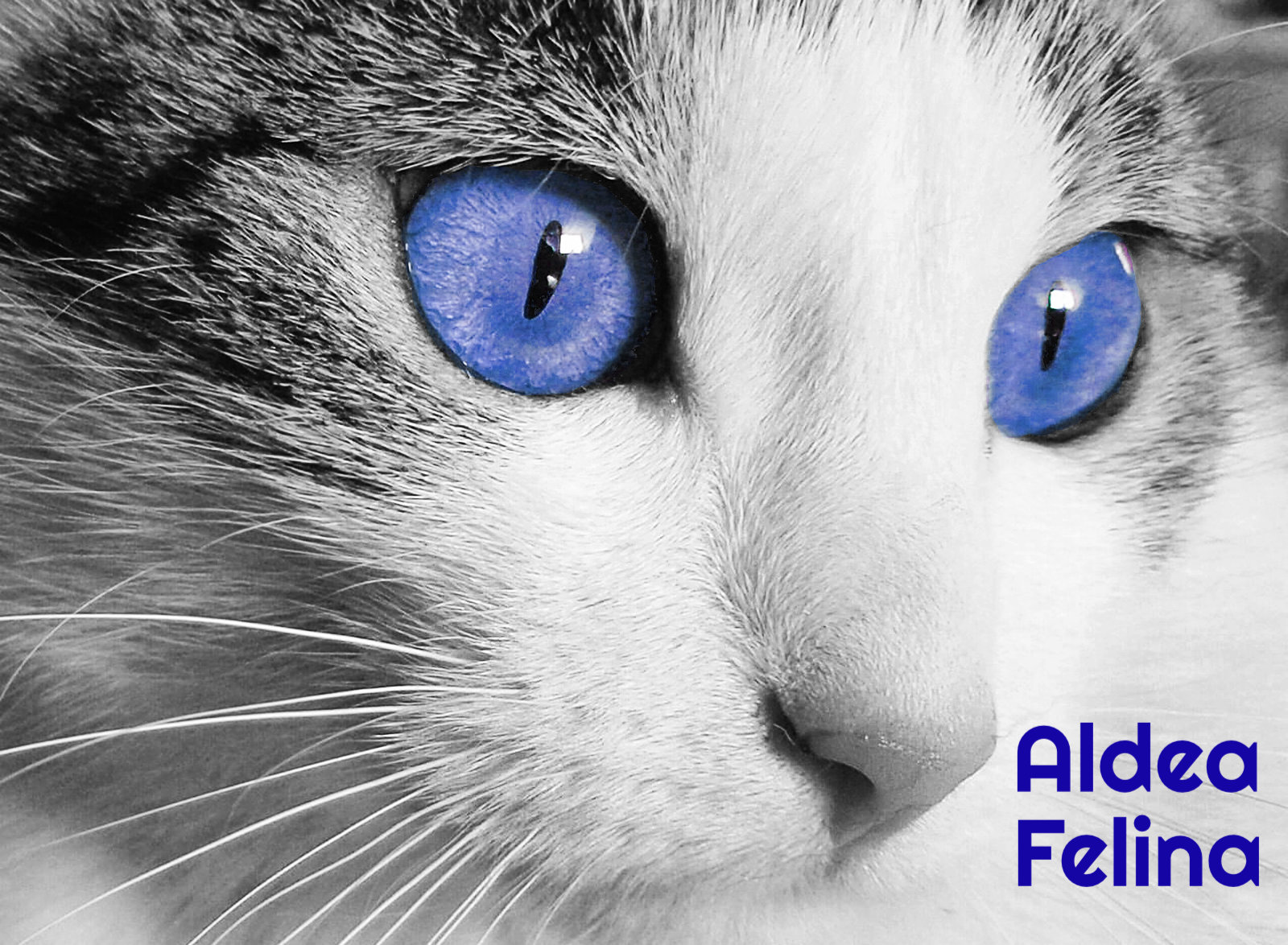 Preparations for the cats in need of our help in 2019 has begun. After recovering from the delude of cats we rescued in 2018 one thing has become clear to us: we need more outside areas for our cats. This is a hard task, as we do not have much space in our small shelter, but! "where there is a will, there is a way!"
We have the idea to split "Jaula 1" (J1 - the main adult area) into two sections. One for the adults to remain outside, and a second smaller second area for our teenagers, who missed the adoption season in 2018 and are still with us. To enable us to do this, we need to take away the inside sleeping area of the adults living in J1. By closing off the smallest side of their area, we can fence in an outside area to make a new garden for the young, energetic cats. They will then take over the inside bedroom of the adult cats. Breaking down a window area and replacing it with a door, along with some metal fencing to close the area off, is not the big task. The challenge comes providing new sleeping areas for our grown up cats. That's where you come in.
In the main area are currently living 30 cats and we need to provide a new sleeping area. That we can do with a specially prepared container, just like the one shown in this picture.
We are asking for your help to find us that container and the materials needed to prepare this new sleeping house. Do you know someone who has a container they no longer need? Or maybe someone who sells 2nd hand containers? How about someone who has the materials to set the container on a solid base and the skills to do it?
We also need someone to convert the container into a bedroom area for the cats, along with a storage area, if it container is big enough. We will move the baskets and boxes from their current bedroom into the container and build a new bedroom for the young cats who will be moving into a clean, newly painted and sterilised playhouse. The new "Jaula 5"
If you can help us with any of these items or you are experienced at working with these materials and can do the manual labour then please get in touch with us - we will be very grateful for your help.
Contact us using this form or email gatos@aldeafelina.es
You can donate towards this project using this PayPal quick link or bank transfer using the following information:
Thank you for your support!
Banco Sabadell, Els Poblets
Asociación Protectora Animales Aldea Felina Dénia

IBAN: ES20 0081 1142 9900 0119 5725
BIC: BSAB ESBB XXX
Ein neuer Schlafbereich für unsere Katzen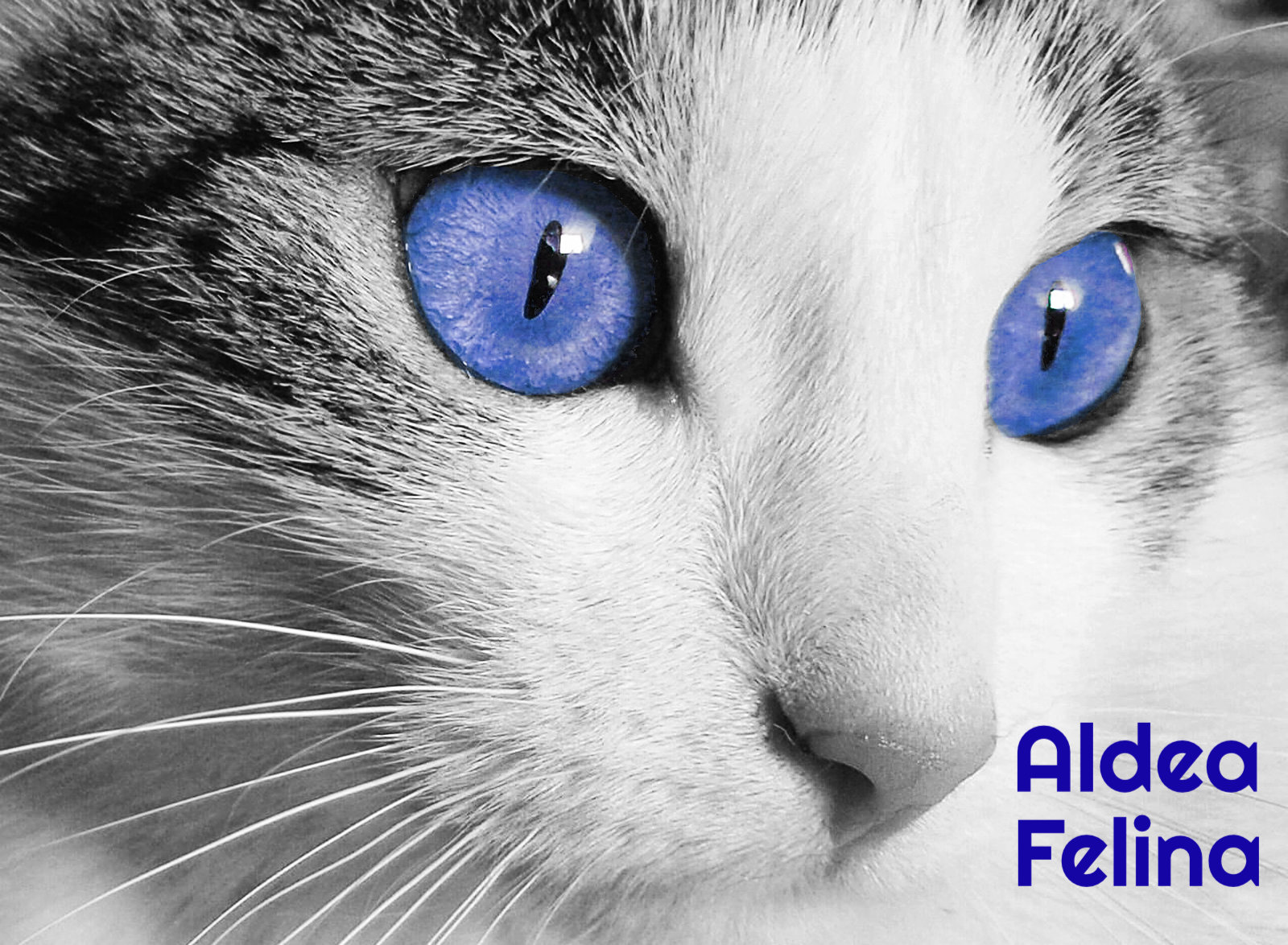 Die Vorbereitungen für die Katzen, die 2019 unsere Hilfe benötigen werden, haben begonnen. Nachdem wir uns von der Katzenschwemme 2018 erholt haben und zahlreichen Tieren helfen konnten, ist uns jetzt Eines klar: Wir brauchen mehr Außenbereiche für unsere Katzen! Dies ist eine schwierige Aufgabe, da wir in unserem kleinen Tierheim nicht viel Platz haben, aber! "Wo ein Wille ist, ist ein Weg!"

Unsere Idee ist es, "Jaula 1" (J1 - der Hauptbereich für Erwachsene) in zwei Abschnitte aufzuteilen. Einer für die erwachsenen Miezen, die draußen bleiben sollen, und ein zweiter, kleinerer Bereich für unsere Teenager-Tiere, die die Adoptionssaison 2018 verpasst haben und immer noch bei uns sind. Um dies zu ermöglichen, müssen wir den Schlafbereich der in J1 lebenden erwachsenen Katzen entfernen. Wenn wir die kleinste Seite ihres Raumes abtrennen, können wir dort einen eingezäunten Außenbereich für unsere jungen aktiven Katzen schaffen. Sie übernehmen dann quasi das ehemalige Schlafzimmer der erwachsenen "Tiger". Einen Fensterbereich aufzubrechen und durch eine Tür zu ersetzen, zusammen mit einigen Metallzäunen, um den Bereich zu schließen, ist ziemlich einfach. Unsere Herausforderung besteht eigentlich darin, neue Schlafbereiche für die erwachsenen Katzen zu schaffen. Und hier kommen Sie ins Spiel!
Im Hauptbereich leben derzeit 30 Miezen, die einen neuen Schlafbereich brauchen. Das ist mit einem speziellen Container, wie hier im Bild zu sehen, möglich.

Um einen solchen Container und das zum Aufbau benötigte Material zu finden, brauchen wir Ihre Hilfe. Kennen Sie jemanden, der einen Container hat, den er nicht mehr benötigt? Oder vielleicht jemanden, der gebrauchte Container verkauft? Wie wäre es mit jemandem, der das Material hat, um den Container auf eine solide Basis zu stellen und diese Arbeit ausführen kann?

Wir brauchen auch Hilfe bei der Ausstattung des neuen Schlafhauses, d.h., wir suchen Tierfreundinnen und Tierfreunde, die einen Schlafbereich für die Miezen und – falls der Container genügend Platz bietet - einen Aufbewahrungsbereich einrichten. Wir werden die Körbe und Kisten aus dem aktuellen Schlafzimmer in den Container bringen und einen neuen Schlafraum für die jungen Katzen bauen, die in ein sauberes, neu gestrichenes und sterilisiertes Spielhaus ziehen werden - die neue "Jaula 5"!

Wenn Sie uns bei der Anschaffung der genannten Artikel helfen können, Erfahrung mit den Materialien haben und handwerklich begabt sind, dann setzen Sie sich bitte mit uns in Verbindung. Für Ihre Hilfe sind wir Ihnen sehr dankbar!

Kontaktieren Sie uns über dieses Formular oder senden Sie eine E-Mail an gatos@aldeafelina.es
Mit diesem PayPal-Direktlink können Sie für dieses Projekt spenden oder Überweisung mit folgenden Angaben:
Danke für Ihre Unterstützung!
Banco Sabadell, Els Poblets
Asociación Protectora Animales Aldea Felina Dénia

IBAN: ES20 0081 1142 9900 0119 5725
BIC: BSAB ESBB XXX