Una nueva vida para 9 gatos gracias a una señora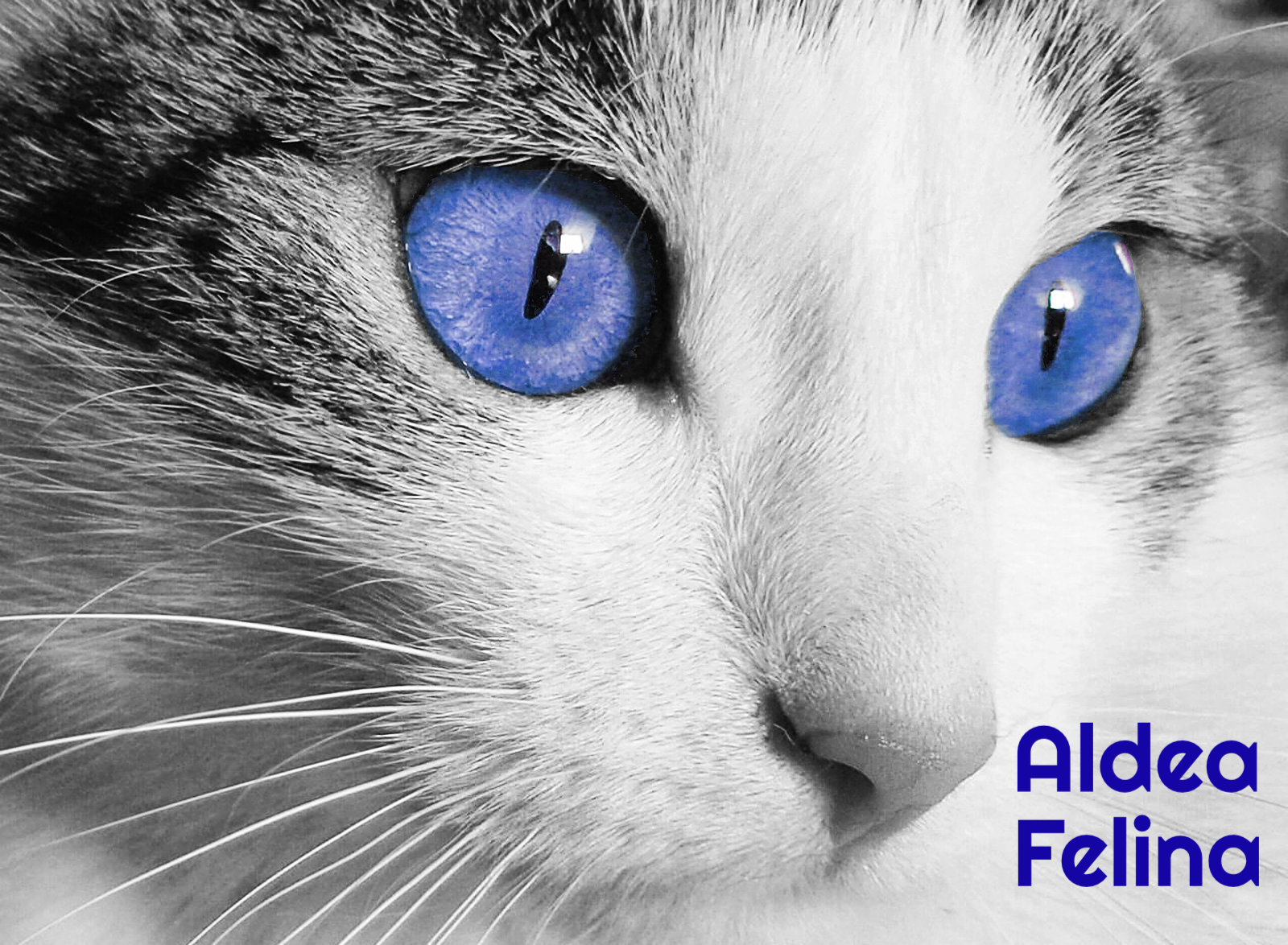 Tuvimos el placer de ayudar a 9 gatos abandonados, y ser parte de su viaje mientras se preparaban para sus nuevas vidas en Escocia. Este grupo de gatos, incluido un pobre gatito ciego, han tenido una nueva oportunidad en la vida, ¡gracias a una amante de los gatos de Dénia con un gran corazón!
Una vecina de Dénia que vivía en el Montgó, Eva, encontró consuelo en un grupo de gatos que estaba alimentando en su jardín,después de tener una dura pérdida. Todos estos gatos habían encontrado la forma para ser atendidos en su casa y estaban felices de haber encontrado a alguien que les proporcionara comida y refugio. Algunos de estos gatos llegaron de la nada un día, otros nacieron en su jardín de hembras que había en la colonia. Todos llegaron lentos pero seguros y se fueron quedando. Ninguno de ellos estaba castrado, todos fueron abandonados y necesitaban ayuda. Eso incluía a Stevie, que es un gatito ciego pero muy fuerte, tratando de sacar lo mejor de su vida sin poder ver. ¿Quién es capaz de dejar que su gato ciego que se aleje y arriesgarse a nunca volver a encontrarlo?, o peor aún, ¿Quién es capaz de abandonar a un gato que no puede valerse por sí mismo?
Pero llego el momento de que nuestra amiga Eva se planteara mudarse de Denia, y regresar a casa para continuar su vida con su familia en Escocia. Pero, ¿qué haría con los gatos de su jardín? La calle donde vive en Dénia es tranquila y alejada, no hay muchos vecinos en ella y ademas estos gatos habían estado confiando en ella durante meses, si no más tiempo. Por eso la decisión para Eva fue fácil: ¡llevarse a los gatos también!
Después de esa valiente decisión, Eva contactó con nosotros en Aldea Felina para preguntarnos cómo podría encontrar una forma de hacer esto. Nuestra respuesta fue: -"¡Qué cosa más fantástica estás haciendo por estos gatos, juntos lo lograremos! Te ayudaremos, no te preocupes".
Y después de muchos correos electrónicos, llamadas telefónicas e investigaciones sobre compañías de transporte, hemos logrado organizar entre nosotros todo para que estos felinos afortunados, puedan comenzar su nueva vida al otro lado del mar.
Visitamos a Eva, atrapamos y recogimos estos gatos que no son sociables, ni confiados, los transportamos a nuestra clínica veterinaria en Denia y procedimos a la poner microchip, esterilizar y vacunarlos a todos. Una de las gatas Aggie le fue detectado un tumor y una infección de la piel, cosa que no es fácil de ver en un gato que no se puede coger o tocar. Pero durante la cirugía, extrajimos el tumor y tratamos su piel, dándole antibióticos para ayudar a la curación. Después del período de recuperación,Eva regresó a la clínica, se le dio toda la información sobre su operación y se esterilizo a la gata.
Ahora los gatos esperan felizmente su viaje a climas más fríos donde vivirán juntos como una familia feliz con Eva. Seguramente acostumbrarse a los nietos llevará un tiempo, pero todos son gatos fuertes y seguramente saben qué suerte tienen de haber encontrado a una mujer tan amable y cariñosa que los cuide.
Este tipo de decisión no es fácil, solo los gasto económicos que conllevo fueron muy altos. Pero en un momento de necesidad, nos damos cuenta de la cantidad de calma y bienestar que los gatos pueden aportarnos. Eva tuvo a sus gatos para ayudarla a superar un momento muy duro en su vida y así les agradece por haberle dado una razón para continuar y tener un propósito en su día a día.
Les deseamos la mejor de las suertes con su nuevo comienzo en la vida juntos y seguramente escucharemos una historia feliz en los próximos meses sobre cómo les está yendo en su aventura en su nuevo hogar.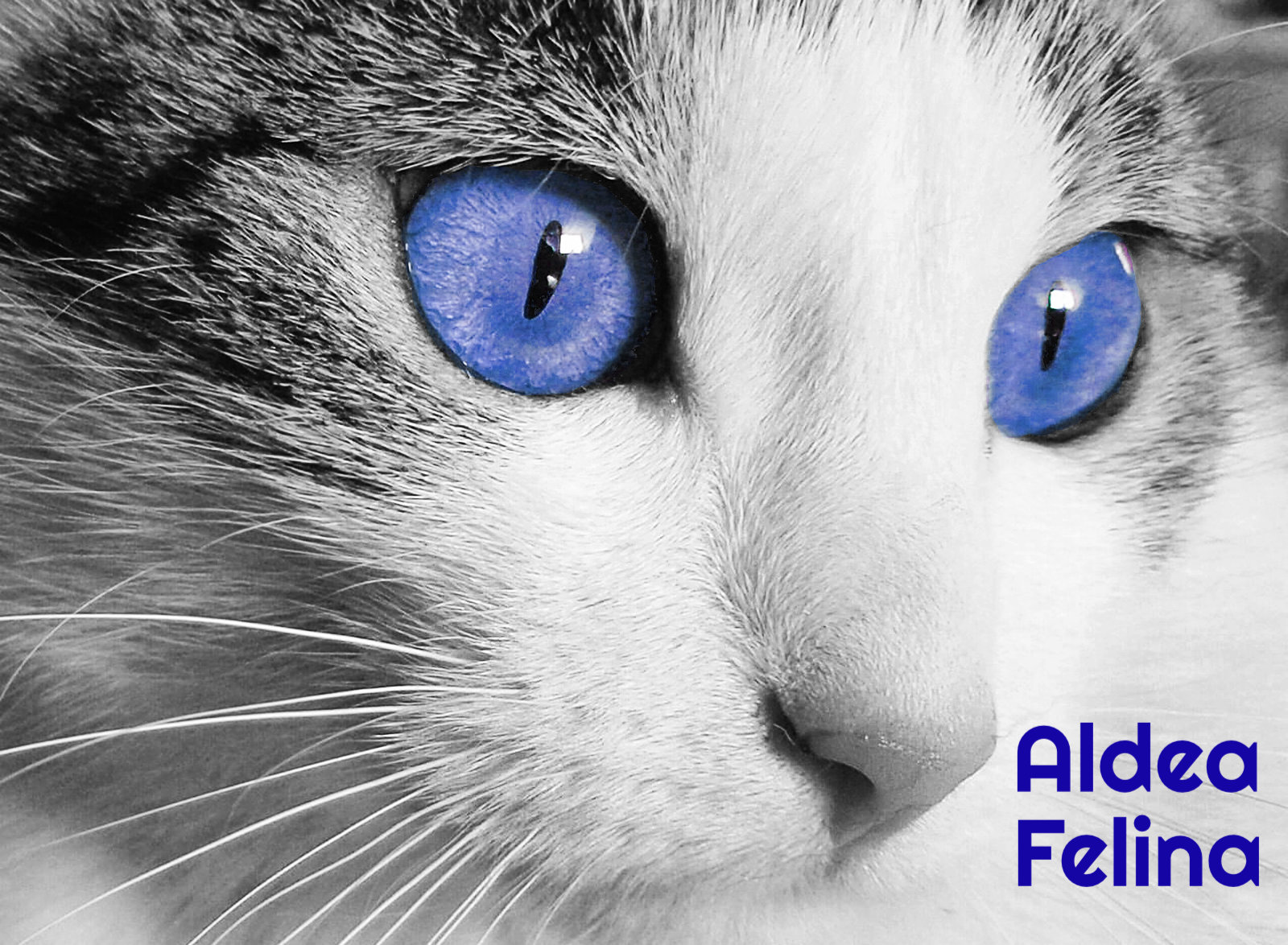 9 cats with new lives, thanks to one lady
We had the pleasure of helping 9 abandoned cats and be a part of their journey as they prepared for their new lives in Scotland. This group of cats, including one poor blind boy, have been given a new chance in life, thanks to one kind hearted cat lover from Denia!
After a sad loss, one local resident living in the Montgó, Eve, took comfort from a group of cats she was feeding in her garden. These cats had all found their way to being cared for in her house and were feeling glad to have found someone to provide them with food and shelter. Some of these cats arrived out of the blue one day, others were born to mothers in the garden. All arrived slowly but surely and stayed. None were castrated, all were abandoned and in need of help. That included Stevie, who is blind and a very strong boy, endeavouring to get the best from his life without being able to see. Who would let their blind cat wander off never to be found, or worse still, abandon him to fend for himself?
Now the time for our friend, Eve, to stay in Denia has come to an end. She is returning home to continue her life with her family back in Scotland. But what should she do with these cats in her garden? The street in Denia where she lives is remote and quiet. There are not many any other residents in the area and these cats have been relying on her for months, if not longer. But the decision for Eve was easy - take the cats too!
After that brave decision, Eve contacted us at Aldea Felina asking how she could possibly find a way to do this? We said "don't worry, we will help you. What a fantastic thing you are doing for these cats, together we will manage it". So after lots of emails, telephone calls and research into transport companies, we have managed between us to organise everything for these lucky cats, so they can start their new life across the sea.
We visited Eve, caught and collected up these not so friendly, not so trusting cats, transported them to our vets clinic in Denia and proceeded to neuter, microchip and vaccinate them all. One of the female cats Aggie was found with a tumour and skin infection, which is not easy to see on a cat you cannot pick up or touch. But while in surgery we removed the tumour and cared for her skin, giving her antibiotics to help the healing. After a period of recovery, she returned to the clinic, was given the all clear on her operation and was then neutered.
Now the cats are happily waiting for their trip to colder climates where they will live together as one happy family with Eve. Surely getting used to the grandchildren will take a while, but they are all strong cats and surely know how lucky they are to have found such a kind caring woman to look after them.
This kind of decision is not an easy one, alone the financial costs involved were very high. But in a time of need, we realise how much healing and well-being cats can bring to us. Eve had her cats to get her through a very low point in her life and is grateful to them for giving her a reason to carry on and have purpose in her day.
We wish them all the best of luck with their new start in life together and will surely hear a happy story in the coming months about how they are doing on their adventure in their new home.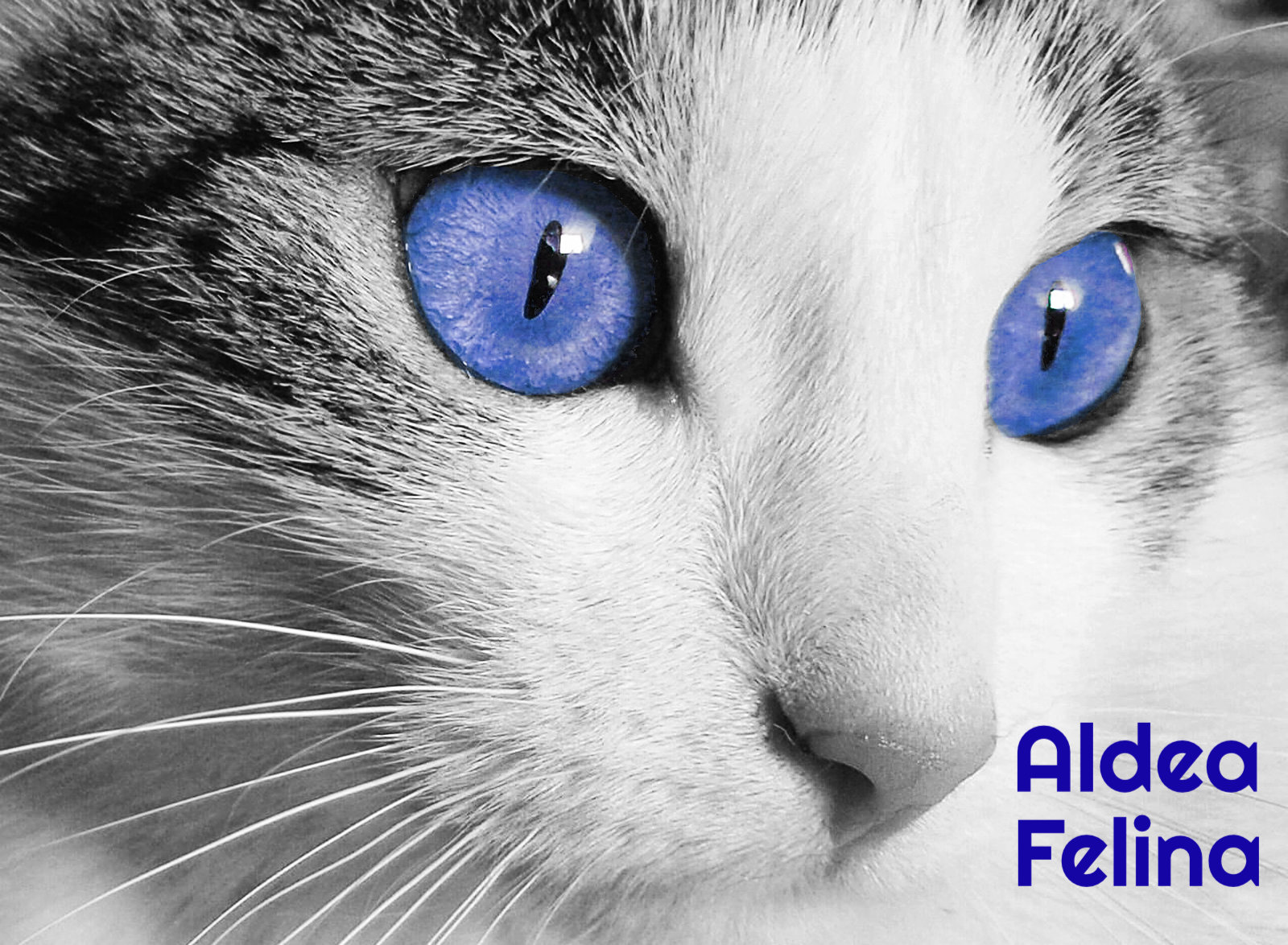 9 Katzen mit neuem Leben, dank einer Dame
Es freut uns, dass wir 9 heimatlosen Katzen helfen und an den Vorbereitungen zu ihrer Reise in ein neues Leben in Schottland teilnehmen konnten. Diese Katzengruppe, mitsamt einem armen blinden Kater, erhielt eine neue Chance in ihrem Leben – dank einer herzensguten Katzenliebhaberin aus Denia.
Nach einem traurigen Verlust kümmerte sich eine am Montgò wohnende Residentin, Eve, um eine Katzengruppe, die sie in ihrem Garten fütterte. Diese Katzen haben alle den Weg in ihr Haus gefunden, wo sie glücklich waren, jemanden gefunden zu haben, der sie fütterte und Unterkunft bot. Einige dieser Katzen fielen wie vom Himmel, andere waren im Garten geboren worden. Alle kamen so nach und nach und blieben. Keine war kastriert, alle heimatlos und brauchten Hilfe. Inklusive Steevie, blind und strammer Kater, der sich bemühte, das Beste in seinem Leben zu kriegen, auch ohne zu sehen. Wer würde denn eine blinde Katze aufnehmen, sie nicht einfach ihrem Schicksal überlassen?
Nun war aber die Zeit gekommen, dass unsere Freundin Eve Denia verlassen musste. Sie fährt zurück zu ihrer Familie in Schottland. Aber was sollte sie nun tun mit all diesen Katzen in ihrem Garten? Sie wohnte in einer kurzen und ruhigen Strasse, in der nicht viele andere Anwohner sind und diese Katzen wurden von ihr schon vor Monaten, wenn nicht länger, aufgenommen. Aber der Entschluss war für Eve einfach – die Katzen nahm sie mit!
Nach diesem mutigen Entschluss kontaktierte uns Eve und erkundigte sich bei Aldea Felina, wie sie das wohl umsetzen könnte. Wir sagten ihr:"Keine Sorge, wir helfen Ihnen. Sie machen sowas Wunderbares für diese Katzen – gemeinsam schaffen wir das." Und nach zahlreichen Emails, Anrufen und Anfragen bei Transportunternehmen haben wir es effektiv geschafft, alles für diese glücklichen Katzen zu organisieren, so dass sie ein neues Leben auf der andern Seite des Aermelkanals beginnen können.
Wir besuchten Eve, haben diese scheuen, gar nicht zutraulichen Katzen eingefangen und zu unserer Tierarztklinik in Denia gebracht, wo sie operiert, geimpft und mit Microchip versehen wurden. Bei einem der Weibchen, Aggie, wurden ein Tumor und eine Hautinfektion festgestellt - was nicht so einfach ist bei einem Tier, das man nicht berühren, geschweige denn aufnehmen kann. Der Tumor wurde notfallmässig entfernt und die Haut geheilt - mit Antibiotika, um ihre Gesundung zu unterstützen. Nach einer gewissen Erholungszeit kam sie zurück in die Klinik, wo alles als geheilt gutgheissen wurde und sie sterilisiert werden konnte.
Nun warten die Katzen friedlich auf ihre Reise in kühleres Klima, wo sie alle zusammen als glückliche Familie mit Eve leben werden. Bis sie sich an die Enkelkinder gewöhnen werden, wird eine gewisse Zeit vergehen - aber es sind alles starke Katzen, die sich sicher bewusst sind, wie viel Glück sie hatten, eine so liebevolle Frau gefunden zu haben, die sich um sie kümmert.
Eine solche Entscheidung zu fassen, ist nicht einfach. Allein die anfallenden finanziellen Kosten waren sehr hoch. Doch in Zeiten der Not realisieren wir, wie viel Genesung und Wohlbefinden uns Katzen bringen können. Die Katzen haben Eve geholfen, eine schwierige Zeit in ihrem Leben zu überstehen und sie ist ihnen dankbar, dass sie ihr Sinn und Ziel in ihrem Alltag geben.
Wir wünschen allen zusammen nur das Allerbeste in ihrem neuen Start in ein gemeinsmes Leben und werden sicherlich in nächster Zeit gute Nachrichten erhalten, wie es ihnen in diesem Abenteuer, im neuen Heim geht.